Shopping Cart
Your Cart is Empty
There was an error with PayPal
Click here to try again
Thank you for your business!
You should be receiving an order confirmation from Paypal shortly.
Exit Shopping Cart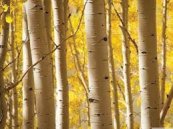 The most commonly used solid core wood door veneer in commercail construciton interior wood doors is the Rotary Cut Natural Birch. The Birch veneeer is the most cost efficient fine-grain nautural looking veneer with a perfect surface for either painting or applying a stain finish. This door is great when working with end users who can't make up their mind whether they want to stain or paint their doors so in those cases go ahead and buy the hollow metal frames, hings and hang the doors and until they make a decision, you are that much closer to your completion date. One of Apex Doors Moto is Hinge, Hang, Hardware, Invoice and on to the next door adventure.
/